In today's fast-paced digital landscape, managing your website effectively is crucial for maintaining a strong online presence. We are thrilled to announce the launch of our new Client Portal, a comprehensive platform designed to empower our clients with seamless control over their website's marketing, security, and performance. In this article, we will explore the features and benefits of our Client Portal and how it can elevate your website management experience.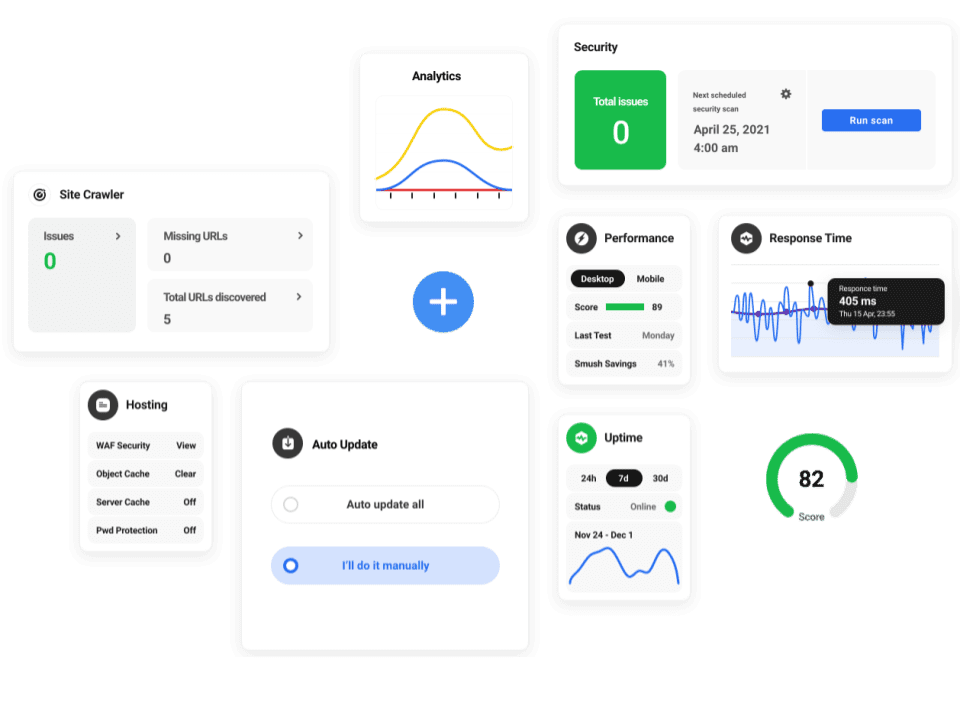 Streamlining Website Management: Our Client Portal provides a centralized hub for you to effortlessly manage various aspects of your website. Let's take a closer look at the key tools and functionalities available:
Marketing Toolbox: Take control of your website's marketing initiatives with our robust set of tools. From content updates and SEO optimization to social media integration and analytics tracking, our Marketing Toolbox empowers you to drive targeted traffic, engage your audience, and boost your online visibility.
Security Suite: Website security is of paramount importance, and our Security Suite ensures that your digital assets are protected from threats. With features like SSL certificate management, firewall configuration, malware scanning, and real-time threat monitoring, you can rest easy knowing your website is safeguarded against potential risks.
Performance Optimization: A slow-loading website can drive visitors away and impact your search engine rankings. Our Performance Optimization tools help you enhance the speed and efficiency of your website. From caching mechanisms and image optimization to code optimization and database management, we ensure that your website performs at its best, providing an optimal user experience.
Accessing Your Client Portal: We have made accessing your Client Portal a breeze. Simply click on the following link: Client Portal Link. Use your unique login credentials provided to you to gain instant access to your personalized dashboard.
Discover the Performance Elevation Kit: To further enhance your website's performance, we have curated a comprehensive Performance Elevation Kit. This kit includes a collection of powerful tools and resources designed to optimize your website's speed, responsiveness, and overall performance. Explore the Performance Elevation Kit here to take your website to new heights.
Conclusion: At WasilaDev, we are dedicated to empowering our clients with the tools and services they need to succeed in the digital realm. With our new Client Portal, you have the power to effortlessly manage your website's marketing, security, and performance aspects in one centralized location. Take full control of your online presence and unlock the true potential of your website. Access your Client Portal today and explore the endless possibilities that await you.
If you have any questions or need assistance, our dedicated support team is always here to help.
Your website management journey starts here. Welcome to our Client Portal!